Featured Commercial Properties
Check out some of the latest and best Greensboro properties published on our website.
Our Team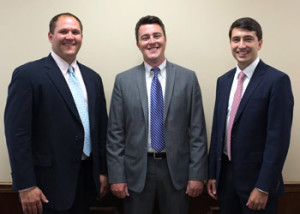 Range Properties was launched in June of 2015 by three friends who share a common passion for real estate.
About Range Properties
The goal of Range is to provide exceptional service to its clients through property management, brokerage, asset management and investor services.
Each of the services that our company provides complements the others and allows us to have a greater knowledge of the market, our clients' properties and which sectors of the market are most worthy of investment.
We take a long term approach to building real estate portfolios for our clients and believe in applying conservative leverage to maximize returns without taking unnecessary risks.
Recently Added Properties